Who is this for
Before I tell you how joining this program will turn your practice into an aligned career, rather than a hobby, let's talk about who this program is really for...
Inside the Grow a Thriving Practice program, you'll get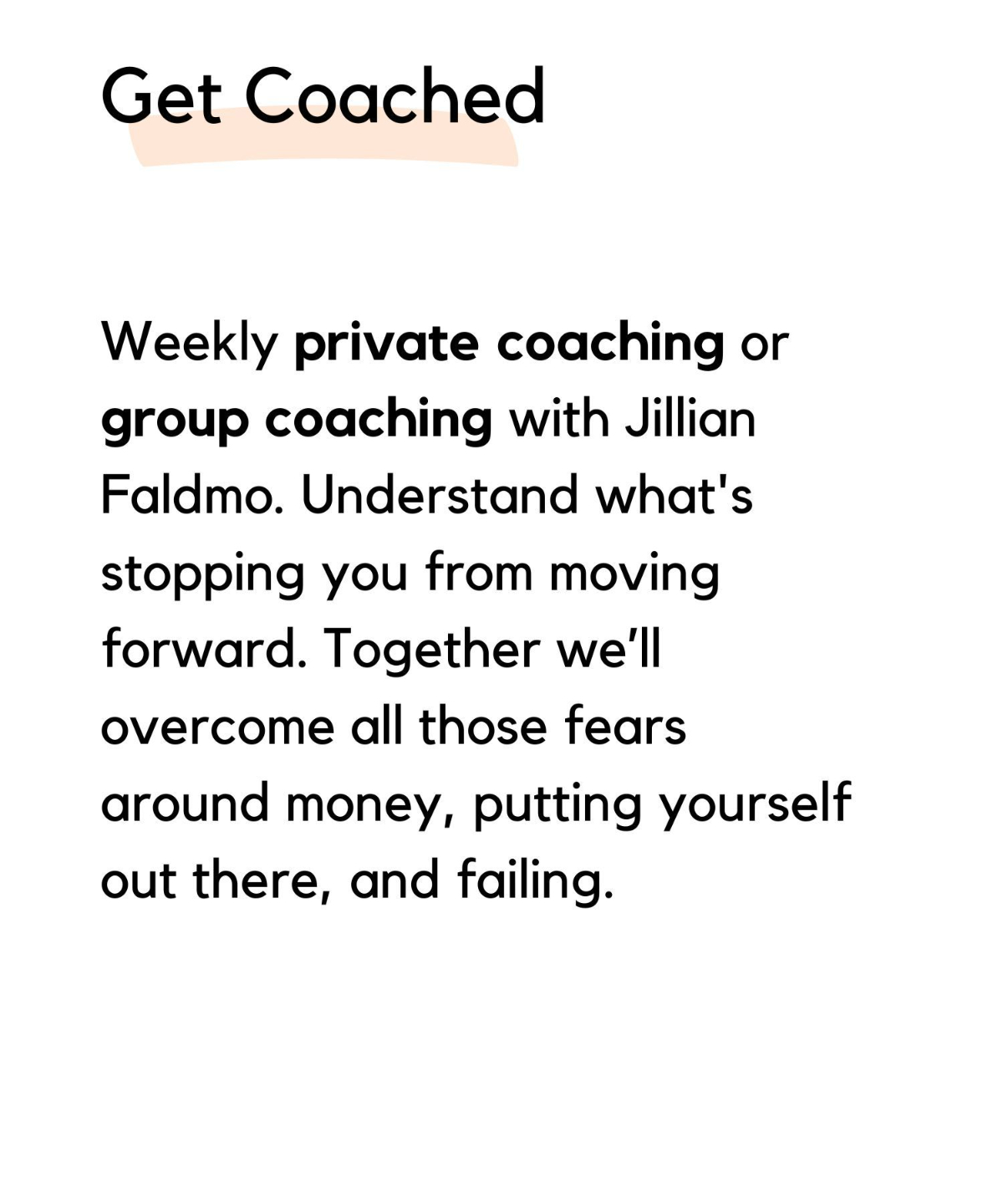 Just imagine having the
✨ Clarity in talking about your offering in your every day life so that selling becomes natural, authentic, and easy (not salesy
✨ Ability to connect with your clients in a deep way, so that you can faciliate powerful shifts and transformation for them
✨ Belief in your value and worth as a practitioner so that receiving money becomes a true exchange of energy, and not something you don't feel worthy of
✨ Confidence to put yourself out there so that you can achieve your business and money goals with ease
✨ Business-minded skillset so that you can help your business reach its fullest potential
Join the program
What other thriving practitioners are saying
Penny Murray
"This program has brought me ALIVE! I feel abundance all around me. This program is about WAY more than building business. It is about me creating me. The me I have longed to be. Confident. Vibrant. AND self supported.
While coaching with Jillian, in just under a year, my business has grown to support my lifestyle and my whims.
The community here is my family. I lean in and they hold me. They lean in and I support them. This program is about expanding all of one's self beyond any limitations and discovery a new dimension of self daily."
Rivkah Goldberg
"The accountability of this program is huge. It creates momentum, which I've been lacking. I'm learning I can be a mom, friend, and business owner and I'm gaining clarity on what I have to offer. I can let it be messy and relax into it. I'm also really liking being a part of a group of like-minded individuals."
Dione Gadler
"The most helpful part of this course was Jillian's reflective questions, keen intuition, and her ability to shine light on the areas of my hidden self-imposed blockages.
She guided me to a place of alignment that I know I would have struggled with on my own, for who knows how long, without her help.
This course is valuable beyond measure, in so many ways ~ from the practical to the deeply personal.
If you have any inkling of doing it, then trust that it's for you."
Doors are closing March 31, 2023
Until the next enrollment period
Still not sure?
Join me for a 30-minute private Zoom call where you'll get:
15 minutes of free coaching on your business
A preview of what's inside the program and your questions answered
Help with making the best decision for your practice
Schedule now